About the tour:
One of our best-seller are tours to Salt Mine Wieliczka. We organize day or 2-days journeys to this incredible landmark of Southern Poland where the mine is located.
We start our tour to Wieliczka early in the morning (6 – 7:00 a.m.), when our English-speaking driver will pick you up from your hotel in Gdynia. Wieliczka is located over 600 km from Gdynia, so the one way drive lasts about 6 hours on average. That's why we provide the most comfortable vehicle possible. On your way to Wieliczka, don't hesitate to ask the driver to spot if you need so. Upon arrival to Wieliczka you'll be handed special audio equipment that will allow you to choose the language you wish to hear. As you enter the main gate of Wieliczka museum, you'll meet with a local guide who will lead you through the mine. Your adventure in salt mine begins in a historical shaft that will take you down to mine's depths. During your 2 hours-visit in the mine, you'll see 20 beautiful salt chambers including chapels, a treasury and underground lake. A guide will explain you everything about visited places and tell you fascinating history of the mine. After around one hour of visiting, you'll stop for a short break. There are shops with snacks and coffee as well as souvenirs inside the mine.
After the tour, our driver will pick you up and take you straight to the to Gdynia. On your way, you'll stop in a local restaurant. There is also possibility to stay overnight in Wieliczka and go to Gdynia the next morning.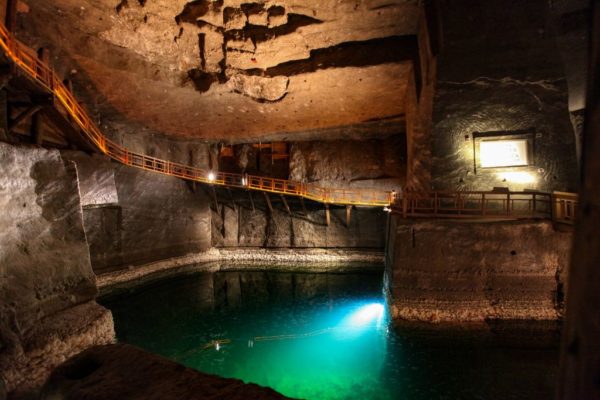 Wieliczka Salt Mine – what will you see?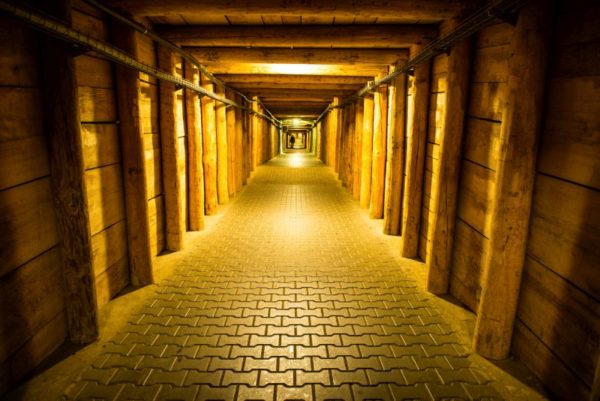 What makes Wieliczka Salt Mine museum so popular and amazing place? First of all, its impressive outlook of interior that has been adopted for an incredible museum. Millions of people from around the world visit the place every year to get amazed with its beauty.
In fact, Wieliczka salt mine had been operating constantly science 13th century up till 20th century. It makes it the longest active salt mine in the world. Touristic route covers over 20 beautiful chambers, each telling a different story. Local guides working in the mine will tell you amazing history of those more significant chambers. 3 km-long route covering 800 steps will take you on an unforgettable journey in the world entirely made of salt! Additionally, there is a possibility to join the Miners Route that features wearing professional miners' equipment and clothes.
Although the travel may seem very long, it's definitely worth to go there. It's probably one of the most beautiful museums you'll see in your entire life! Besides, our company will do everything to make sure that your travel would be as much comfortable and enjoyable as possible.
Wieliczka Slat Mine Tour Tips
Before you go on Wieliczka Tour, it's good to know several things:
The temperature in Wieliczka Slat Mine is usually around 15 Celsius degrees. Thus, it's good to have something warm to wear, even if you visit the mine in the middle of the summer.




---

Touristic Route in Wieliczka Salt Mine covers as much as 800 steps (3 km) so be prepared for an increased physical effort.

---

The route features bumpy road including slight slopes and slippery surfaces. That's why you need to watch out and carefully follow your guide.

---

As touristic route features a lot of walking, take comfortable shoes – it can save your trip!

---

Last but not leas, take a camera with you! Although it's basically dark inside the mine, be prepared for incredible views that are definitely worth to capture.
CONTACT US