GDYNIADIRECT – ABOUT US
GdyniaDirect specializes in airport transfers for individuals, inner-city transport within Gdynia and organizing educational trips to Auschwitz, Salt Mine, Zakopane and many others. We offer high-quality service including comfort, professionalism and safety.
Due to our 11 years-experience, we are experts in what we do. Group tours, private transfers and business services that we offer are always based on expectation of individual clients. We have 20 comfortable and modern Mercedes vehicles and professional, qualified and helpful English-speaking drivers in our fleet. Each year, we have more and more regular customers what makes us really happy and proud. Additionally, we cooperate with numerous hotels, cultural institutions and other transfer companies as well.
OUR OFFER INCLUDES:
Private transfers with hotel and airport pick up

Local guides in different languages

Flat rates, all fuel costs

English-speaking, friendly drivers and their assistance
DISCOVER INCREDIBLE GDYNIA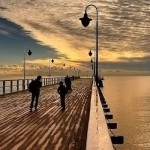 Gdynia is very beautiful city of many many interesting places, monuments etc. So if you're going to stay here little longer you should devote a few hours at least and visit the most important spots in this city.
In fact, Gdynia is a part of famous Polish Tricity – Gdansk – Gdynia – Sopot and it's one of the prettiest seasides in the country. Believe it or not, Gdynia has been created in Medieval times as a piscatorial village. It gained its charter in 1926 and the main incentive to create a city there was construction of a big port. It's famous for its picturesque vast terrains for long walks and recreation. Additionally, there are numerous bike and woody routes in the city. Being in city of Gdynia, it's also a good chance to spend some relaxing time in some of its landscape parks and nature reserves. Scenic cliffs gives a perfect place to simply sit and relax among incredible nature and sea breeze.
What's more Gdynia has very special architecture oscillating between past and modernity with its most famous building in the middle called "Sea Towers". If you happen to be in Northern Poland, don't waste this chance to go on exciting sightseeing tour.
DISCOVER SOUTHERN POLAND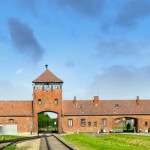 Beside operating in the city of Gdynia and its outskirts we also organize tours to Southern Poland. We specialize in organizing tours to two crucial places for Polish heritage such us Auschwitz-Birkenau Museum and Wieliczka Salt Mine. These two places are extremely popular among Poles as well as among people from around the world. We provide private tours in comfortable vehicles, local guides and English-speaking drivers as well.
Auschwitz Birkenau is an incredible memorial of Holocaust and all dreadful events that happened during the World War II. It is visited by over 2 millions of tourists each year and is a "must see" for each Polish visitor. Join one of our 2-day tours to Auschwitz.
Salt Mine in Wieliczka is a crucial place for historical heritage of Poland. This XIII-century national monument is certainly something you must see. Join one of out 1-day or 2-day tours from Gdynia to Wieliczka Salt Mine today.